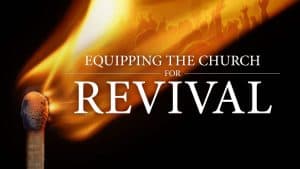 HHBC Revival is February 19-23, 2020! We are excited to welcome our guest speaker, Wade Philips from Madisonville, TX. Click here for more information on times, potluck, and concert. Invite all your friends and family!
Our Mission
Our Mission is to bring people to Know and Grow in Jesus Christ so that we can go and show him to others.
Week at a Glance: Join Us!
Sunday:
Sunday School at 9:30 am
Worship Service at 10:30 am
Adult Bible Study at 6:30 pm (tentative on church activities and events)
Monday:
Youth Group, 1st and 3rd Monday of the month, from 6:30-8:00pm
Wednesday:
Team Kids (PreK-5th grade) and Bible Drill (grades 4th and up) from 3:45-5:30pm
*1st Wednesday of the month is the business meeting, 7pm
*2nd Wednesday of the month is prayer meeting, 7pm
*Last Wednesday of the month is Women's Fellowship, 6pm
Church Address:
12729 United Rd, Eugene, MO 65032
Children
Team Kids
Vacation Bible School
Christmas Program
Pictures with Santa
CO2 Cars
HHBC Sports Ministry
Children's Sermons
Bible Drill
Trunk and Treat
Music
Christmas Program
Sunday Specials
Christmas Cantata in partnership with Immanuel Baptist Church in Jefferson City 
Women
WMU Activities
Women Bible Studies
Craft Night
Women's Conference
Operation Christmas Child
Passion
Values
People Matter – because people matter to God, they also matter to us.
Addicted to Jesus – being a church that is passionate over Jesus Christ.
Submit to God's Word – letting the truths of God's word give direction and have the final authority in our lives.
Share Jesus – let people know about the Good News of Jesus Christ.
Invest in Disciple-making – making quality disciples for Jesus Christ.
Offering Ourselves in Worship – being a church that worships Jesus Christ.
Need to be a Team Player – we all work together to accomplish the same mission.